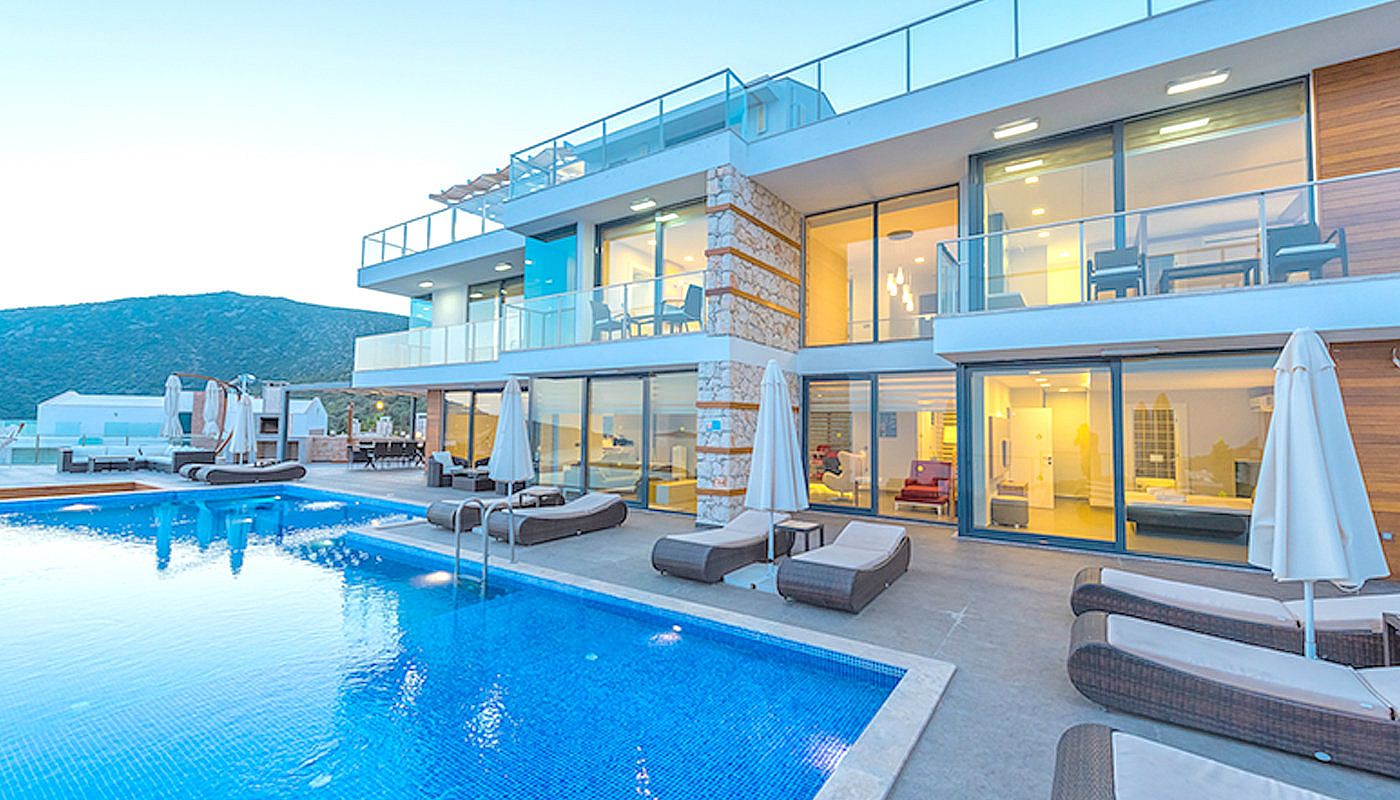 Many foreign owned villas in Turkey tend to be centered near to historical sites or on seaside resorts along its Aegean and Mediterranean coastlines, where a multitude of charming towns contain ooze cafes and culture with access to state-of-the-art spas  – which is one of many reasons why over 30 million tourists choose to visit Turkey each year.
Another reason is to look at villas in Turkey and, with starting prices from 59,000.€  its easy to see why many Foreign  people have a second home here. The Turkish tourism industry is thriving as Turkey's beaches – many of which are blue flag – plus the hot , sunny climate and relative low cost of living make it an easy decision to visit and even settle permanently.
It is because of the influx of so many people from abroad that demand for villas in Turkey has increased rapidly, with high build quality and the sort of contemporary furnishings and landscaped gardens complete with bespoke swimming pools that would not look out of place in St. Tropez.  Indeed, most villas in Turkey can currently be purchased at such affordable prices that one wonders how long this can continue?  Just the phrase 'villas in Turkey' has come to stand for unrivalled luxury in sun drenched, sub-tropical surroundings – its little wonder so  many people are looking to find a villa in Turkey.
The major resort towns of Antalya; Side, belek , Kemer , Alanya and  Aegean Cost towns ;Bodrum, Fethiye, Marmaris, Kusadasi, Cesme, Didim .   Alanya are key places to consider when looking for villas in Turkey but perhaps the best kept secret is the wealthy town of Kemer, Antalya. What makes Kemer a special place to live is its triple perspective of beach, forest and mountains, which means you can go swimming, skiing and even hiking! The land plots in Kemer tend to be on the generous side too allowing many Kemer villas to have oversized swimming pools set in lush gardens.  A new dual carriageway fringed with pine and palm trees ensures that Antalya International airport is just under a 45 minute drive away.