The Turkish Citizenship by investment Program allows you, your spouse and children under 18 years of age to become Turkish citizens if they own property worth USD 400,000.
This highly popular citizenship program saw foreigners purchase $4.6 billion worth of properties last year, with a large proportion of them from Iraq, Saudi Arabia, Kuwait and Russia, according to official data.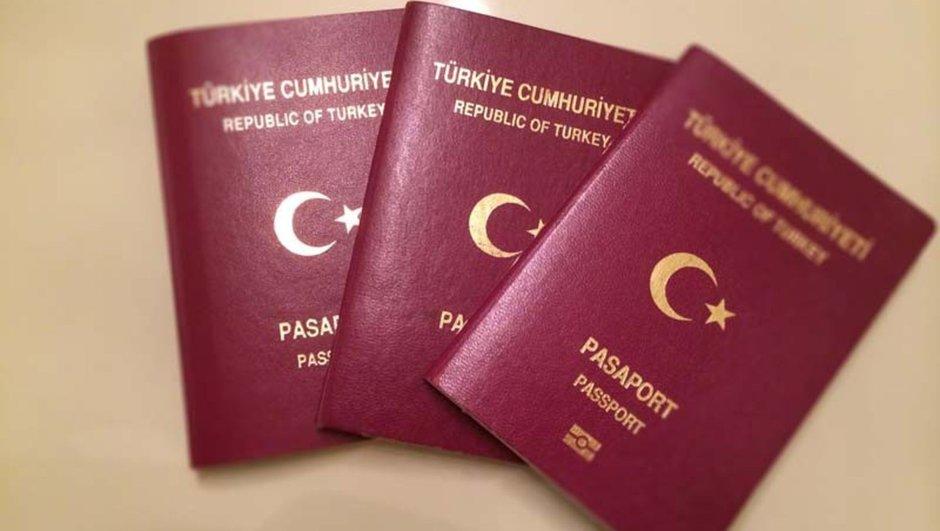 How The Program Works
Turkish Citizenship Applicants simply have to purchase a property in Turkey which is worth a minimum of USD 400,000. This can be either a single property or multiple properties, providing the total investment threshold of USD4000,000 is met. For example, you could purchase 2 apartments at USD200,000 each and this would meet the investment criteria.
For properties purchased on a mortgage, any difference between the mortgage value and the value stated in the valuation survey will be taken into consideration. Obtaining a mortgage approval from a Turkish bank is surprisingly common for foreigners and the mortgage approval rate remains high, with mortgages often covering up to 65% of the property´s cost.
Turkish Citizenship Applicants are required to retain the property they have purchased for a minimum of 3 years. This must be recorded as a stipulant on the Title Deed, i.e the property can only be sold after 3 years.
Payment of the property purchase price – USD400,000 – is via bank transfer with supporting bank receipts to prove that the transaction has been made from the buyer's account to the seller's account.
Key Benefits of the Program 
You only have to retain your property for 3 years after which you can sell on the open market.
Eligible family members include spouse and children under 18 years of age.
You can be resident outside of Turkey and still participate in the program.
The program permits dual citizenship though always check that your country permits the same.
Quick award of Turkish citizenship and Turkish passports in just 3 to 6 months from date of application.
Applicant Documents Required for Turkish Citizenship
Official application form VAT 4 – please click here.
6 biometric photos on white background.
Colour copies of all applicants passport ID page – please note passports must be current.
Official documents that confirm the civil status of applicants – ie married/divorced/widowed.
Birth certificate copies for each of the applicants.
Proof of health insurance cover for all applicants– this could be a certificate or copy of the policy.
Original and notarized Turkish translation of documents where applicable.
Copy of Power of Attorney document.
Start Your Turkish Citizenship By Property Investment Journey Here
1: Speak To Us 
Request a call back and one of our Turkish Citizenship by investment team members will contact you to check your eligibility, talk through the program and your requirements. 
Our multi-lingual team speak a variety of languages including Arabic, English, Russian and Turkish. 
Please click here to request a call back.
2: Appoint a lawyer 
We can recommend a choice of lawyers fluent in your language to you who often work on a fixed fee basis and are expert in the Turkish Citizenship by investment program. 
Our recommendations are based on our clients' successful Turkish Citizenship application experiences with these firms and our own market knowledge. 
3: Obtaining A Tax Registration Number 
This can be applied for at any tax office in Turkey. 
Original passport copies plus 2 biometric photos are required. 
4: Finding and Purchasing The Property 
Based on your requirements we will finalise a list of excellent single or multiple properties that meet the USD400,000 investment criteria for you to view.
Your offer is accepted and a completion date set.
The purchase price is remitted via bank transfer and recorded by transaction receipt.
The habitation License granted along with the TAPU (title deed) with the stipulant that the property can only be sold after 3 years.
5: Official Confirmation 
Your lawyer will then send copies of your property transaction including the valuation survey, bank transfer receipt and TAPU copies together with other documents to the Ministry of Environment and Urbanization.
The ministry will then send an official confirmation that the transaction conforms with Turkish law and you can then proceed to the next step.
6: Apply For Turkish Residency
This is straight forward and is an automatically granted to anyone who has purchased a property in Turkey.
Your lawyer can process this application for you.
7: Apply For Turkish Citizenship 
This usually takes just 3 to 6 months from date of application assuming all documents are without fault.
The Directorate General of Migration Management will then process your application and award citizenship to yourself and any applicable family members.