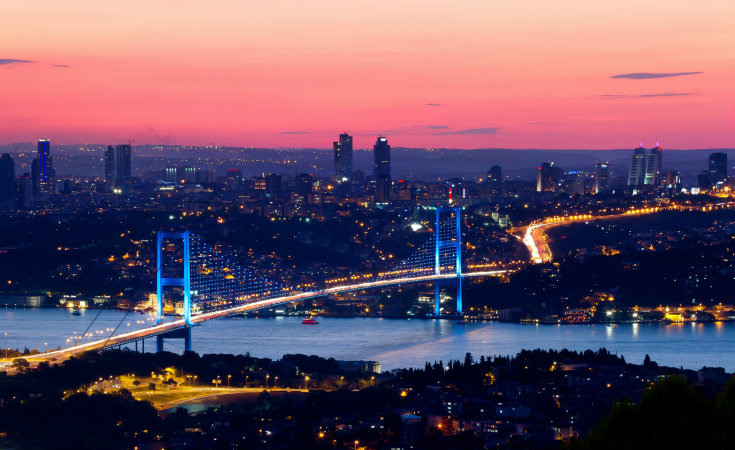 Istanbul is one of the world's most ancient cities where the historic old meets the cosmopolitan new, uniquely straddling both Europe and Asia across the Bosphorus Strait.
Istanbul offers visitors iconic historic sights as well as vibrant nightlife and designer shopping in uber chic shopping malls in what is Turkey's largest city.
This is one of the world's greatest cities with an old quarter displaying a vast array of story book domes and minarets, and narrow cobbled streets lined with traditional wooden houses, perfectly penned in on a diminishing peninsula pointing to Asia. On Istanbul's southern side, the blue waters of the Sea of Marmara sparkle like an unfathomable number of diamonds whilst north, the Golden Horn curves gently to the pulsing lights and heady chimes of Beyoğlu, Istanbul's entertainment hub. Please click here to view Istanbul apartments with lots of local character
The Best Time To Visit Istanbul
Istanbul really is an all year-round destination. Arrive in late spring or early autumn to enjoy pleasant, sunny days or in the hotter midsummer to enjoy the Bosphorus in all its majesty and dine at one of the many frontline fresh fish restaurants. Some people say that Istanbul is at its most magical from mid-December through to mid-March, when fog and often snow blanket the city, and taking Turkish coffee at a pavement café seems bliss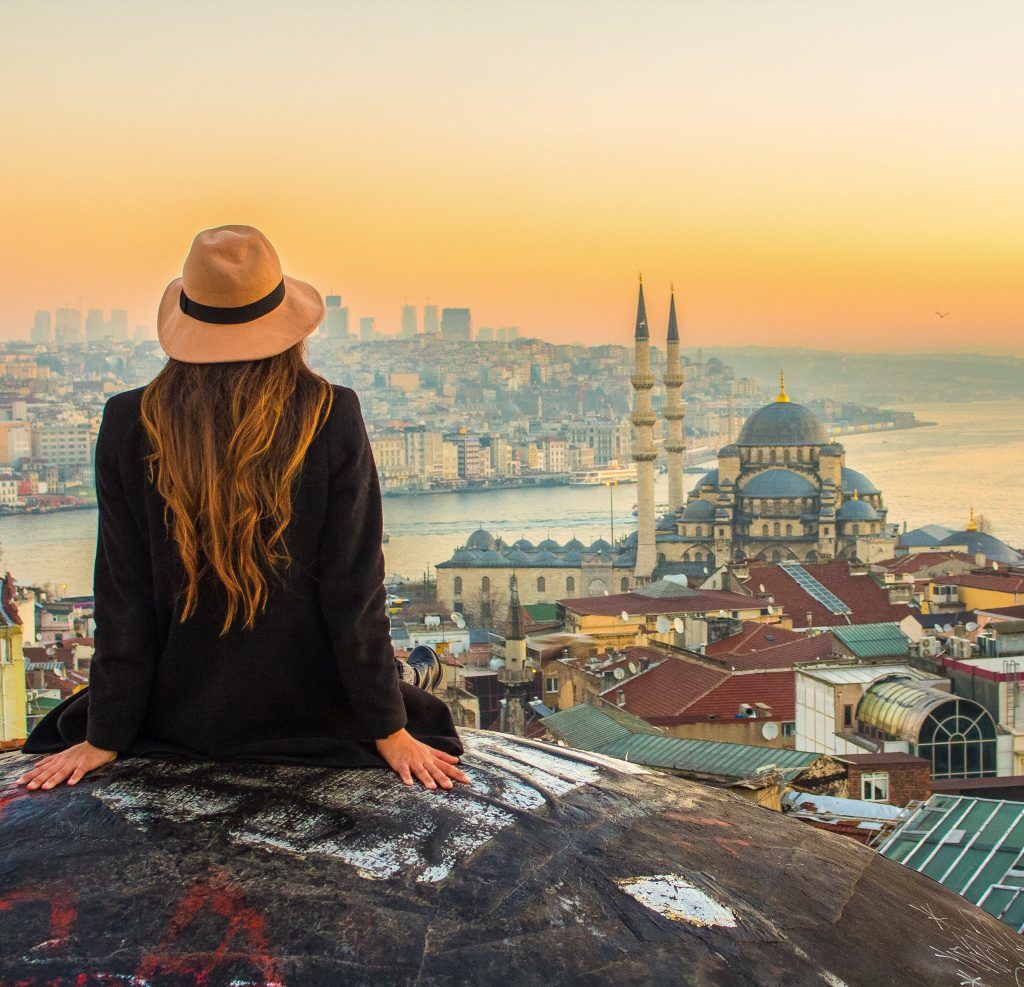 Eating Out in Istanbul
Well if you are going to Istanbul then you really must try some Turkish food.
Turkey's diverse climate and environs means there's a ready supply of natural ingredients from a variety of plants, spices, and seafood all helping to make Turkish cuisine unique and tasty!
And its best to start with a Turkish breakfast where tea replaces the traditional coffee that Europeans often enjoy. Also sliced tomatoes and/or cucumbers are popular at a Turkish breakfast as are white cheese (similar to feta), old cheese (kaşar peyniri), black and/or green olives (zeytin), butter, thick cream (kaymak), honey, jam, an omelet or boiled eggs (yumurta) are all served up.
Try the Çakmak café in upmarket Besiktas which is famous for its lavish Turkish breakfasts.Click here to Bestiktas apartments Istanbul street food is another tasty option. Try a Lahmacun a thin, oval piece of flat bread available with a variety of toppings. Or a Mısır which is freshly grilled corn-on-the-cob and popular in the winter.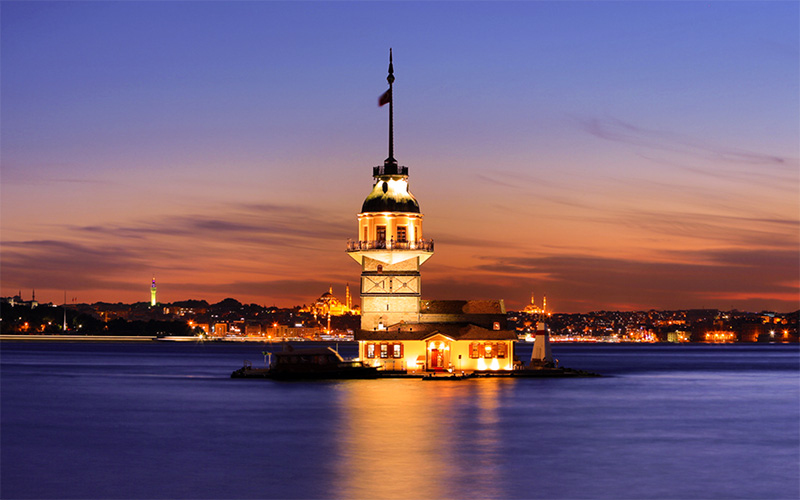 Shopping In Istanbul
Most Turks and residents of Istanbul favour shopping in malls. These tend to be extremely modern, almost futuristic in istanbul, and very large with not just shops but entertainment centres, Wellness Spas and high end apartments providing a self contained complex.
Istanbul Nightlife
Istanbul Essential