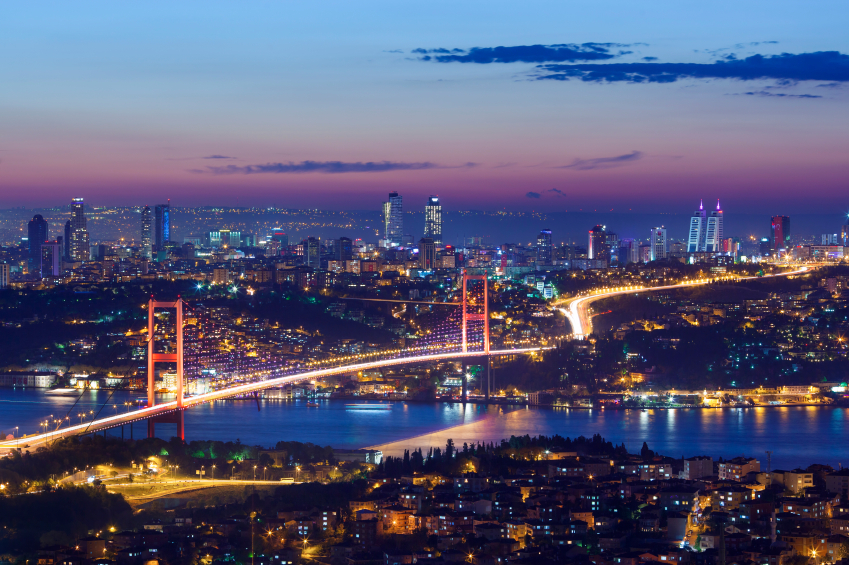 Istanbul is one of the world's most ancient cities where the historic old meets the cosmopolitan new, uniquely straddling both Europe and Asia across the Bosphorus Strait.
Istanbul offers visitors iconic historic sights as well as vibrant nightlife and designer shopping in uber chic shopping malls in what is Turkey's largest city.
This is one of the world's greatest cities with an old quarter displaying a vast array of story book domes and minarets, and narrow cobbled streets lined with traditional wooden houses, perfectly penned in on a diminishing peninsula pointing to Asia. On Istanbul's southern side, the blue waters of the Sea of Marmara sparkle like an unfathomable number of diamonds whilst north, the Golden Horn curves gently to the pulsing lights and heady chimes of Beyoğlu, Istanbul's entertainment hub.  Please click here to view Istanbul apartments with lots of local character
The Best Time To Visit Istanbul
Istanbul really is an all year-round destination. Arrive in late spring or early autumn to enjoy pleasant, sunny days or in the hotter midsummer to enjoy the Bosphorus in all its majesty and dine at one of the many frontline fresh fish restaurants. Some people say that Istanbul is at its most magical from mid-December through to mid-March, when fog and often snow blanket the city, and taking Turkish coffee at a pavement café seems bliss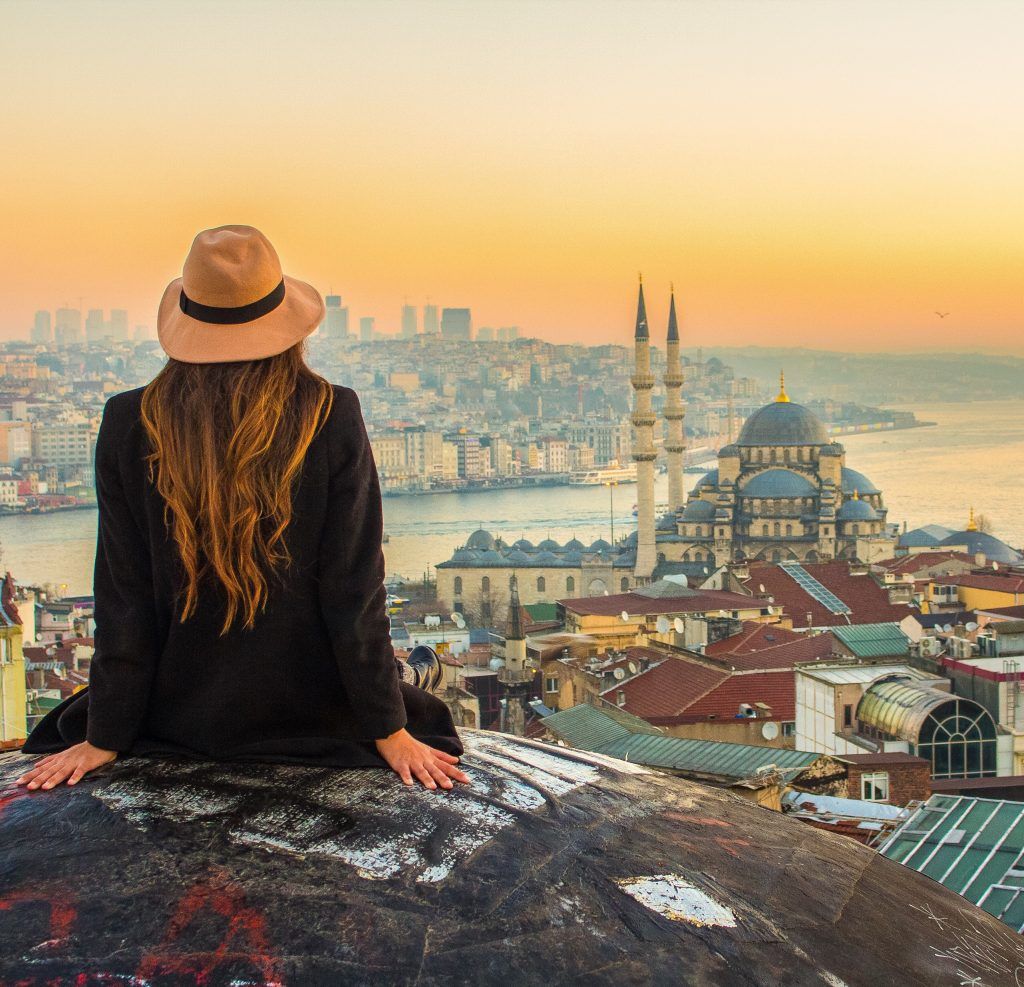 Eating Out in Istanbul
Well if you are going to Istanbul then you really must try some Turkish food.
Turkey's diverse climate and environs means there's a ready supply of natural ingredients from a variety of plants, spices, and seafood all helping to make Turkish cuisine unique and tasty!
And its best to start with a Turkish breakfast where tea replaces the traditional coffee that Europeans often enjoy. Also sliced tomatoes and/or cucumbers are popular at a Turkish breakfast as are white cheese (similar to feta), old cheese (kaşar peyniri), black and/or green olives (zeytin), butter, thick cream (kaymak), honey, jam, an omelet or boiled eggs (yumurta) are all served up.
Try the Çakmak café in upmarket Besiktas which is famous for its lavish Turkish breakfasts. Click here to Bestiktas apartments Istanbul street food is another tasty option. Try a Lahmacun a thin, oval piece of flat bread available with a variety of toppings. Or a Mısır which is freshly grilled corn-on-the-cob and popular in the winter.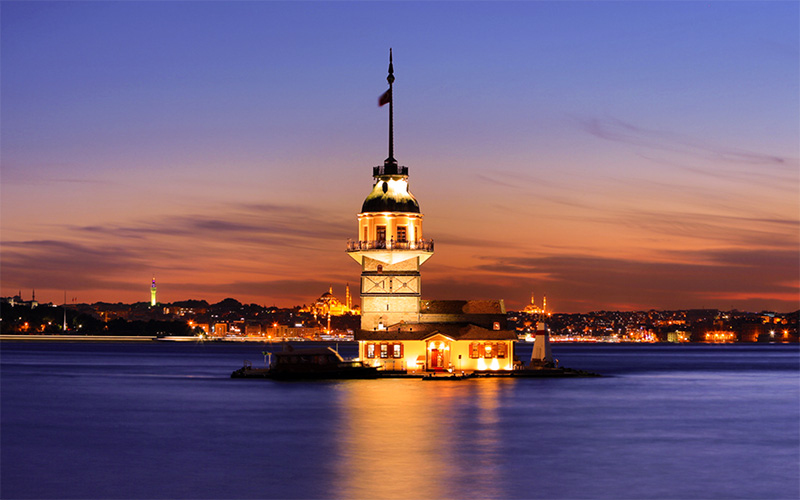 Shopping In Istanbul
Most Turks and residents of Istanbul favour shopping in malls. These tend to be extremely modern, almost futuristic in istanbul, and very large with not just shops but entertainment centres, Wellness Spas and high end apartments providing a self contained complex.
Istinye Park is one of the largest shopping malls in Istanbul and is certainly the most luxurious one. Located near to the business district of Maslak and the Bosphorus. Istinye Park has hundreds of shops including all the famous designer brands plus a covered bazaar in which you will find spices, traditional products, and a variety of restaurants. There is also a cinema featuring the latest big screen technology. Please click here to view new build Istanbul apartments near to Istinye Park
Kanyon is a shopping mall spread out over 4 floors and laid out like a canyon! It enjoys a prime location right in the middle of the business district of Levent, with direct access to Levent's metro. Kanyon has many upmarket cafes, restaurants, a gym and high end clothing stores – there's even a Harvey Nichols! There is also a large cinema on-site.  Please click here to view apartments in Levent, Istanbul
Istanbul's third shopping mall of note is the Cevahir shopping centre, which covers over 10,000 square meters. Not only are there hundreds of shops but Cevahir also has a roller coaster plus a restaurant show casing the second largest clock in the world!  Please click here to view Cevahir, Istanbul apartments
Istanbul Nightlife
From uber-chic cocktail bars to rooftop bars with a view, to jazz cafés, and nightclubs for partying, Istanbul will spoil you for choice.
Head to Istanbul's Beyoğlu district on Friday and Saturday evenings if you like to party. Here you will find some cool rooftop bars with stunning city vistas, funky indie clubs and basement jazz cafes plus some loud rock bars. There are also traditional Turkish folk venues and über-cool dance clubs, Beyoğlu is Istanbul's party heart.
Babylon 
This is something of an institution in Istanbul and very much a sophisticated, atmospheric venue and perfect for jazz, indie, world music and electronica lovers.
Leb-i-Deriya
This is probably the best rooftop bar in Istanbul with chilled music, cocktails and a cool, sophisticated clientele. And then there are the views down over the Golden Horn and Bosphorus which are just breath-taking!
Unter
This is an ultra chilled bar stroke club right on the waterfront in Karaköy, a super cool neighbourhood in cosmopolitan Istanbul. Unter has intimate balconies that overlook the Bosphorus near to the cruise ship terminal, whilst the interior décor is a mix of urban chic and Parisian bar scene. Please click here to view Istanbul penthouses.
Istanbul Essential
All you need is a valid passport to enter Turkey and a visa. You can obtain an online 90 day multi e-Visa via the website evisa.gov.tr. Make sure you arrange this visa before entering Turkey, the cost is usually around USD20.
The Istanbul Tourist Pass is a public transportation discount card. You can purchase the card from the yellow machines located in every station of the subway, trams, metrobus, funiculars and some kiosks located near most stops of the public buses. As of 2018, the cost of the card is just 6 Turkish Liras (from the machines) or 7 Turkish Liras from kiosks. 
When shopping in the Grand Bazar, or in one of the many souvenir shops in the old quarter, feel free to barter the price. Vendors almost always put a high price on goods and would be pleasantly surprised if you did not try to get a better deal.
Renown British author Agatha Christie wrote her famous novel "Murder on the Orient Express" at the Pera Palas Hotel in Istanbul. They have kept her room as it was and you can still request to view it today. 
The historic Grand Bazaar is the largest and oldest covered bazaar in the world, with over 3.000 shops. 
Tulip flowers, the symbol of Holland, originated in Istanbul and were sent from Istanbul to the Netherlands. 
Istanbul is the only city in the world which is both in Europe and Asia geographically.