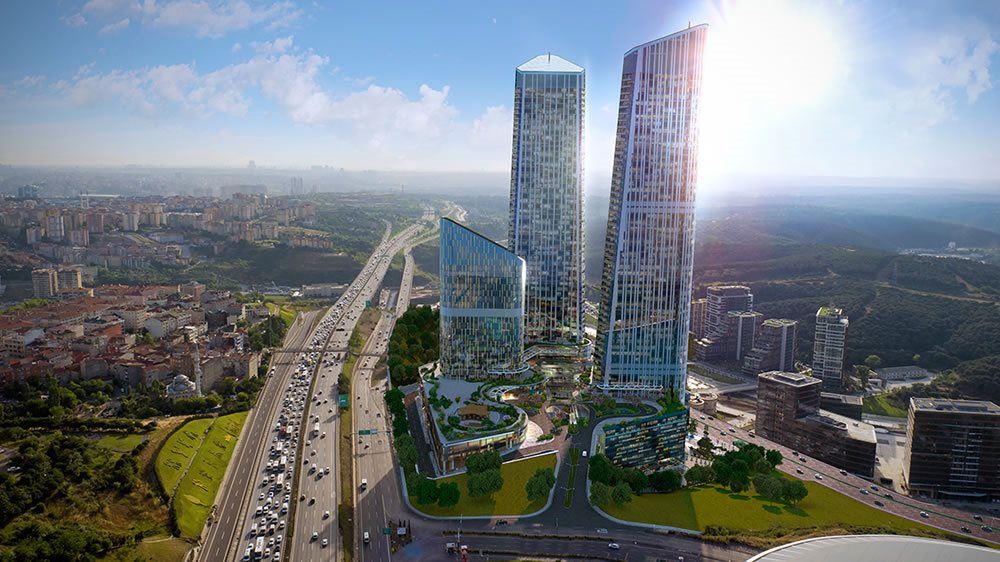 Turkish real estate is in the top 3 of the most attractive real estate destinations for emerging markets, according to a 2012 survey carried out by the Association of Foreign Investors in Real Estate (AFIRE). Pricewaterhousecooper's '"Emerging Trends in Real Estate Europe", report ranked Istanbul as the most attractive investment market in Europe in the "Existing Property Performance", "New Property Acquisitions", and "Development Prospects" categories.
Demographic and economic factors also mean that Turkish real estate has profitable prospects as demands increase for offices, logistical and industrial centers in line with the increasing number of International and local corporations that are establishing themselves in Turkey.
The stable, International sector has seen steady growth thanks to the predictable inflation rates plus high quality auditing standards, institutionalization and statistical information in line with the ongoing EU accession process.
Turkish real estate has benefited from housing loans that have increased from TRY 3.5 billion in 2004 to TRY 68 billion as of September 2011. The share of housing loans as a proportion of Turkey's GDP is estimated to hit 15 percent in 2015, ensuring a promising growth rate for Turkish real estate.
With over 31 million tourists visiting in 2011, Turkey is the 6th most visited holiday destination in the world, with a booming tourist industry stimulating the demand for Turkish real estate, leading to more apartments and villas being developed in key resort areas like Antalya , Side,Kemer ,Bodrum.  The number of highly modern shopping centers increased from 44 to 284 between 2000 and 2011 – many of these shopping malls have marbled floors and are air conditioned throughout with contemporary designs that are way ahead of their European counterparts, as anyone who has seen the Istinye Park complex in Istanbul will testify to. Indeed, there is an increasing need for residences and plaza buildings to meet the demands of a growing local population and foreign buyers looking to purchase a second home abroad.