Side Area Guide
Side – whose name means "pomegranate" in ancient Anatolian – is a charming seaside resort town on the Turkish Mediterranean and an hour or so from Antalya International airport. Side, pronounced "sea day", is one of the best-known classical sites in the country and blends the old with the new. sea food – with beautiful sea vistas. Side is a maze of winding, old streets with lots of indie boutiques and jewelry shops. There are two sandy beaches, ideal for sun lovers and water sport lovers alike, plus a vibrant nightlife.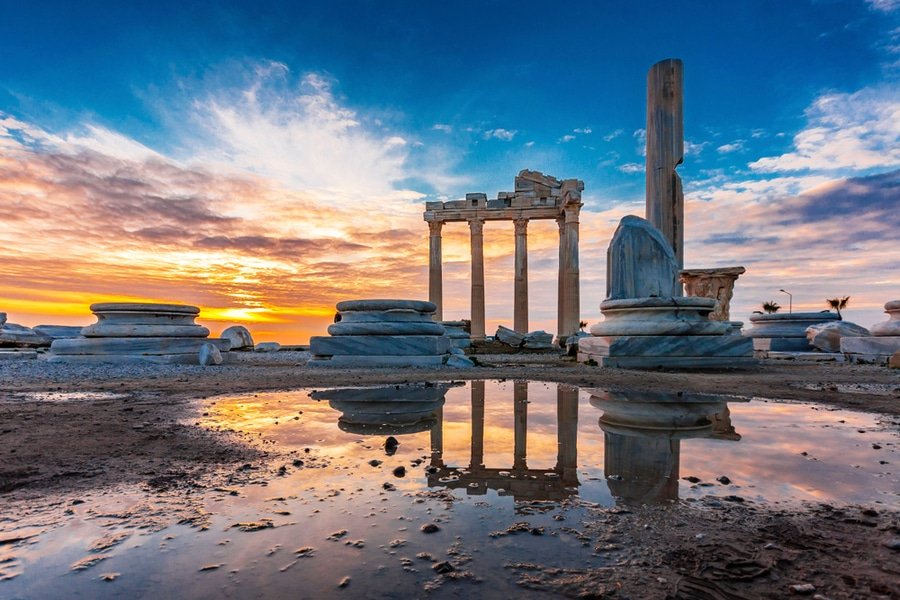 There are many impressive ancient sights like the well-preserved Roman amphitheatre or the charming old town, with its cobbled streets and lovely harbor side. Whilst at the waterfront there are number of restaurants – some specializing in fresh Click here to view luxury Side property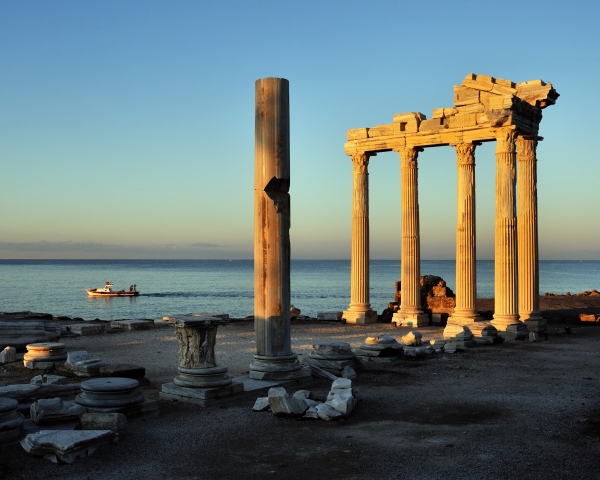 Side, Turkey Beaches 
Side has 2 sandy beaches, West and East, divided by an ancient Temple of Apollo.
The west beach has a promenade backed by a plethora of restaurants and holiday resorts, with any number of activities on offer including diving, boat rental, para-sailing, jet biking and beach massages.
Both beaches are long, with soft, sandy shores and thus popular for walking at sunset.
By contrast, the east beach is more popular with locals and is without the commercial trappings of the west side, with sand dunes giving it an untouched look. Click here to view apartments, Side, Turkey