This is often a major worry for people going to live in Turkey so the good news is that bringing your pet into Turkey from a country in the Pet Passport Scheme (PPS) is straight forward.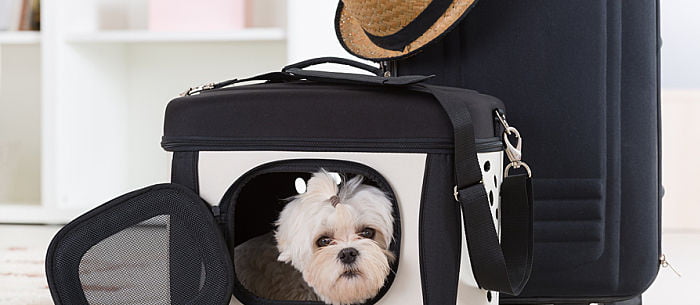 As long as the following points are adhered to there is no quarantine period for your pet cat or dog upon entering Turkey:
ISO Compliant Microchips
Your pet should be microchipped with an ISO 11784 pet microchip that is a 15 digit and non-encrypted device. If your pet's microchip is not ISO 11784 compliant, you can bring your own microchip scanner for use by the authorities to allow them to check.
Vaccinations
Your pet cat or dog must be vaccinated against rabies between 30 days and 12 months prior to its entry into Turkey. An original rabies colour certificate – detailing all of your pet's rabies vaccinations – should travel with your pet.
And to avoid 3 months of home quarantine, and 30 days after the rabies vaccination , your pet should have a rabies titer (blood) test, with the sample processed in an EU-approved laboratory at least 90 days prior to entering Turkey. If your pet has not received a rabies titer test or 90 days have not passed since the date the blood was taken for the titer test, your pet will have to undergo home quarantine for the entire 90 day period.
Veterinary Certificate
No longer than ten days before travel, an accredited vet must complete the Veterinary Certificate for Turkey for endorsement by the Governing Authority of your country responsible for the import and export of animals. It is a simple process for the vet to do and should take no time at all.
Disease
All domestic dogs and cats will be examined at the port of entry to Turkey and must be free of disease communicable to humans. The authorities have the right to enforce a further examination – at your expense – by a licensed veterinarian if your pet appears not to be in good health.
To avoid delays, your pet should arrive at customs by 11:30AM for same day customs clearance.
Travelling With Your Pet
Two pets per person can enter tax-free as long as they are accompanied. The owner must be present with their pet/s at customs clearance or have issued their representative with both a Power of Attorney and either their original passport or a notarized copy, indicating that they arrived in Turkey within 30 days of their pet.
If your pet is flying with you in the cabin make you sure you have enough food and water for them to last the duration of the journey. If they are travelling in cargo then you should supply feeding instructions plus food and water to the airline assistant when checking your pet into the hold.
It is also a good idea to check with the airline to see what rules and tips they have for travelling with your pet.
Kittens and Puppies
Puppies and kittens who are under three months of age are allowed entry to Turkey with their mother, provided that she meets the requirements as outlined above. Prior permission from the Turkish Ministry is required. The owner's passport should be available to the Ministry at the time the import is processed.
Bringing Horses and Other Pets to Turkey
Turkey has adopted the EU Equine Passport Regulation for the importation of horses from the EU. Though for imports from non-EU countries, other rules are applicable. As this is a highly specialist area we recommend you contact an International Horse transportation company for more details. We are happy to put you in touch if you contact us with your query.
Birds are permitted entry with an import permit.
Providing they have a recognized health certificate issued from a licensed authority, then invertebrates, tropical fish, reptiles, amphibia, and mammals including rodents and rabbits are not subject to the requirements of rabies vaccination. However, they may have to meet other requirements so best to check with the relevant authority in your country and Turkey well in advance of your trip.