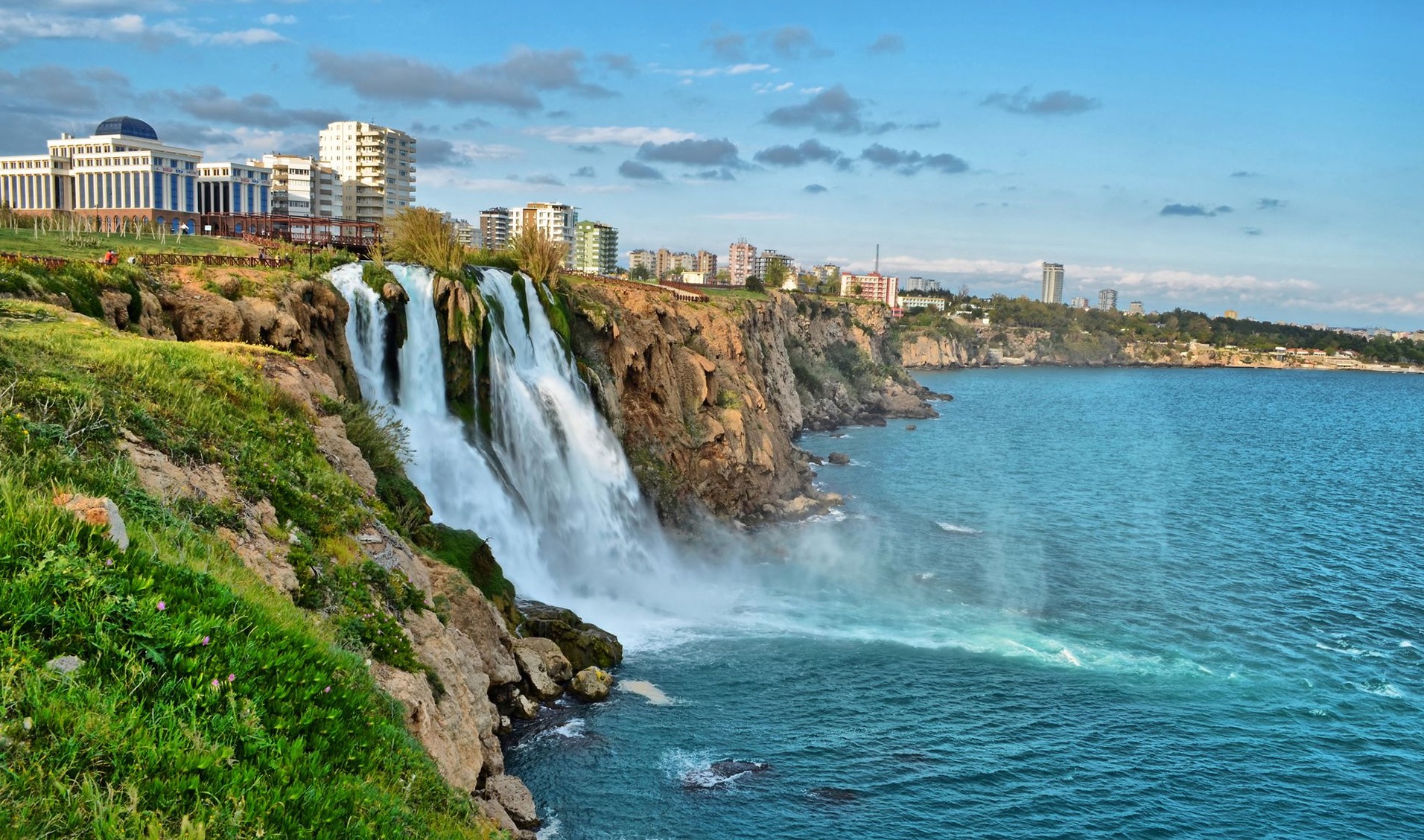 Antalya is known as the gateway to the Turkish Riviera, or Turquoise Coast, and is famous for its antiquity and awash with some fascinating archaeological sites and golden sand beaches.
Turkey's Mediterranean coast is almost 1600 km (994 miles) and Antalya is the regions main city and resort destination, with over 11 million tourists visiting every year.
Antalya is a province and also a city, residing right on the blue waters of the Med. Exploring the city on foot is the best way to appreciate the diversity on offer. Head to Kaleici – the old quarter in Antalya city – and walk round a maze of old cobbled streets where you will find ancient bazaars and numerous boutiques and a charming old marina filled with bobbing yachts.
Separating the old part of Antalya City from the new is Hadrian's Gate – build to celebrate the Roman Emperor of the same name visiting the city in the year 130.
Key Antalya districts include Alanya, Gazipasa, Kas, Kemer, Kumluca, Manavgat and Serik.
Antalya Beaches 
Antalya City has 8 miles of golden sand and pebbly beaches with Konyaalti and Lara being 2 of the best known ones. The coast of Lara is one of Antalya's foremost holiday destinations – home to several 5 to 7 star resorts – due to the quality of the sand and close proximity to the city.
The Most Sought After Districts in Antalya 
Lara is one Antalya's most prestigious and cosmopolitan areas with lots of good cafes, hip bars and restaurants plus its home to Antalya's largest shopping-mall, whilst the beach is just a short bus ride away.
Lara also has a long promenade, which is wonderful for cycle rides or walks along the coast to admire the Bay of Antalya with the mountains in the background.
Many foreigners choose to live in Lara as its highly scenic, is self-contained with all the latest facilities, and is also very close to the airport. Please click here to view Lara, Antalya new build apartments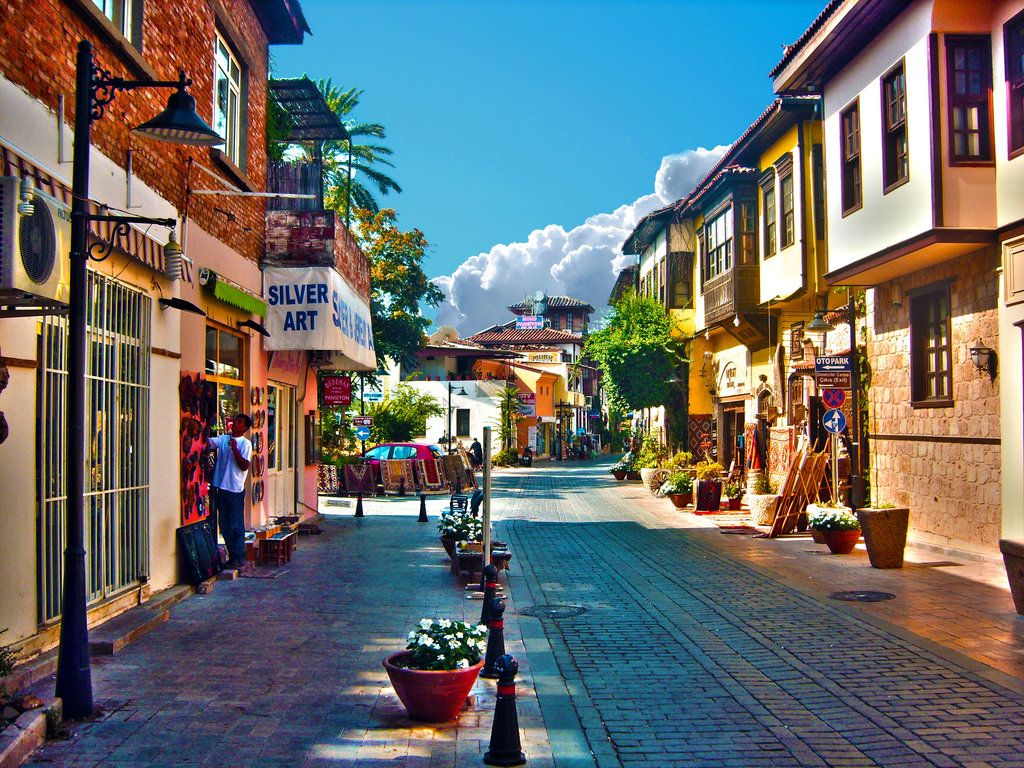 To the west of Antalya, and below the Old City, lies the upmarket district of Konyaalti, which is also a hit with investors and residents alike. Miles of fine shingle beach stretch into the distance fringed with restaurants and cafes. And the backdrop of the Taurus mountains and the cliffs on either end are truly breathtaking. This beach is a fabulous option for those who like to sun bathe and swim surrounded by stunning views. Please click here to view Konyaatli, Antalya penthouses
Antalya City centre is extremely popular with investors as properties are easy to rent out to the city's workers, command a very good rental yield with often an excellent return on capital. Antalya City is also very good for shopping and nightlife with superb transport links making commuting to anywhere in the city relatively easy. Please click here to view Antalya investment properties.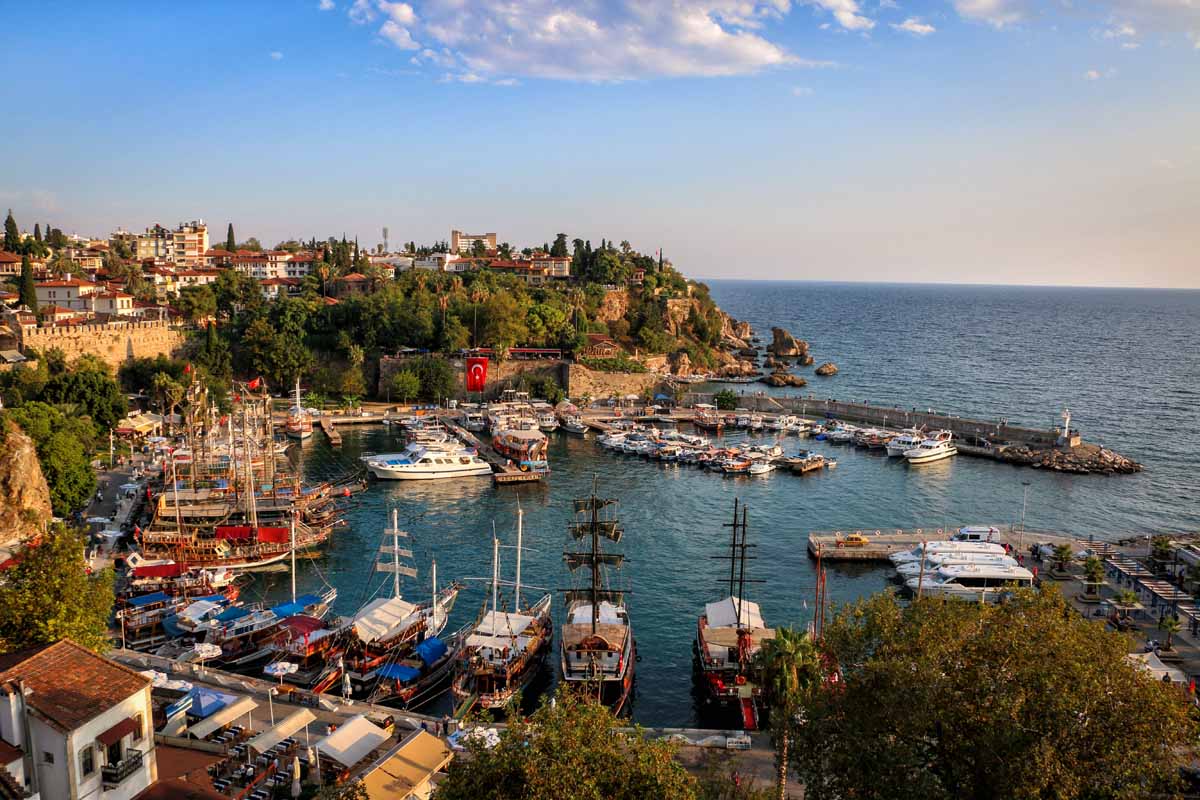 Kepez is another Antalya district that is attractive to investors as it has a number of high quality, new build residential complexes and is a transport hub, with Antalya's central bus terminus located there Please click here to view Kepez, Antalya apartments.
A developing Antalya neighbor hood is Gebizli, with a lot of new residential properties. Though not a seaside district, urban Gebizli is still a popular place where the city's workers choose to locate and is thus very good for rentals.
Shopping in Antalya 
As the fifth-most populous city in Turkey, and a favoured holiday destination for millions of tourists, the shopping options available in Antalya are exceptional.
The Mall Of Antalya
Opened in 2017 there are 234 stores in total plus the biggest indoor children's activities playground, in addition to a food court offering many international options. There is parking for around 3,000 cars, and the mall can easily be reached from different areas of the city by bus or tram.
The Mall of Antalya also boasts the largest cinema complex in Turkey's Mediterranean region, with 11 screens and one of the most advanced sound systems in the country.
MarkAntalya Shopping Mall 
Just a few minutes walk from Antalya's old city, and near to the tram, MarkAntalya Shopping mall has all the Turkish brands plus lots of international ones too including Zara, H&M and Nike and over 150 stores. There is a fast food court plus cinema complex and parking for 3100 cars.
Antalya Migros Shopping Mall 
The Antalya Migros Shopping Mall, Antalya, first opened its doors in 2001 and has 130 stores featuring global brands such as Boyner, Zara, Mudo, and Lc Waikiki. There is a food court with restaurants, cafes and fast food outlets plus a 5M Migros hypermarket, whilst a cinema complex with 8 screens will help keep you entertained!
Antalya Attractions
There is much to do in Antalya for people of all ages and for families the Sealanya Dolphin Sea Park and Antalya Aquarium is a good day out as is the The Land of Legends Theme Park, if you want to experience the rush of water slides and water coasters. The Antalya Museum is a great place to explore the regions antiquity, from the Romans to the Byzantines whilst Belek offers great golf with a number of top quality courses. And In the winter you can even go skiing!
Antalya Nightlife 
There's plenty of Antalya nightlife to keep you entertained from live music and cocktails with a sea view to hip clubs and opera.
Antalya Bars 
Around the old town and the marina can be found come of Antalya city's best bars such as the live music venue Simurg Temple or the funky Filika Café-Bar. For a more relaxing atmosphere try the Castle Café, a great place to watch the sunset.
Antalya Clubs 
Club 29 is a very popular, large outdoor club located at Antalya Marina and can hold over 2000 clubbers. It has awesome views over the city's old fortress. Heading into the old city, Ally's is another hot spot for party-lovers looking for some thrilling nightlife in Antalya, though it does have a strict dress code so forget the sandals and t-shirts!
Antalya Opera and Ballet 
The Antalya State Opera and Ballet at Aspendos is the place to go to for a theatrical wonder night! Take your seat in the 2,000-year-old Roman theatre and soak up the atmosphere and acoustics of the ballet and opera in a unique and historic setting.
Antalya Weather
Antalya has a unique advantage in that the Taurus Mountains shelter it from the northerly winds allowing residents and holiday makers alike to enjoy around 300 days of sunshine every year, with nearly 3,000 hours of sunlight per annum! This is just one of the reasons why Antalya is sometimes referred to as the pearl of the Mediterranean. There's very little rain in the summer, with a maximum rainfall of 10mm per month, whilst the tranquil Mediterranean Sea is mild for much of the year, peaking in August when the sea temperature hits a daily average of 29°C, great for swimming at any time of the day.
Popular months to visit are September and October when the weather is cooler with temperatures in Antalya ranging from 20°C to 26°C then gradually decreasing 9°C around mid-November. And during November and December Antalya's rainfall increases peaking to 210mm in December.
Spring in Antalya brings warmer temperatures, with March typically reaching 18°C and April experiencing highs of 21°C. There is still some rainfall of around 80mm per month, but it feels refreshing and days are warm enough to enjoy wandering around the many markets or enjoying a Turkish tea in one of the old bazaars.