Why You Should Invest in A Property for Sale in Fethiye Turkey?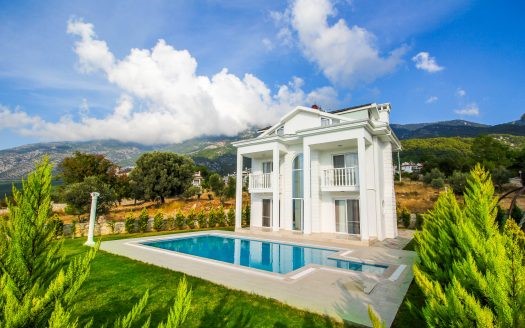 Fethiye is yet another of the amazing locations of Turkey. A city of Muğla province in the Aegean Region, it is a widely visited tourist destination and holds a distinct historical significance as well. It enthralls the holidaymakers and visitors all round the year, thanks to its blessed weather, lush green area, mountain views, and beguiling Ölüdeniz Beach. While most of the tourists stay in hotels, many also prefer considering rental homes, apartments and villas due to the privacy and space the latter offer. This opens up a welcome opportunity for people interested to buy property for sale in Fethiye Turkey. Here are more reasons to invest in the real estate domain of this craved Turkish Riviera location.
Historical significance
The history of Fethiye dates back to 5th century BC when the city was famous as Telmessos, an important part of Lycian Civilization. As a weird culture, the Lycian people used to bury the dead bodies all around the town instead of considering a single place as a necropolis. Those limestone tombs have today transformed to widely visited tourist attractions.
(source: https://www.turquoisecoast.eu/fethiye-area.html)
The old remains of the monuments, Lycian sarcophaguses, rock tombs (especially, the Tomb of Amyntas), Roman theatre –a reminiscent of the ancient city of Telmessos and more, indicate the rich cultural history of the city during the Roman and Hellenistic empires, respectively.
The lifestyle in Fethiye
The city is home to many luxury hotels, resorts, tourist spots and beaches to enthrall the attention of tourists from Turkey and all around the world. You will find the Turkish and expat communities in Fethiye very friendly and caring. Agriculture is the topmost occupation of the native people here, with a big percentage of tomatoes coming from this very region. Tourism is the next most followed work to earn bread and butter. It is overwhelming to know that the city has solar powered houses in its entirety, which speaks volumes of its advanced lifestyle. Many British people live in Fethiye.  There are so many direct charter fligths to Dalaman airport from UK and other European cities.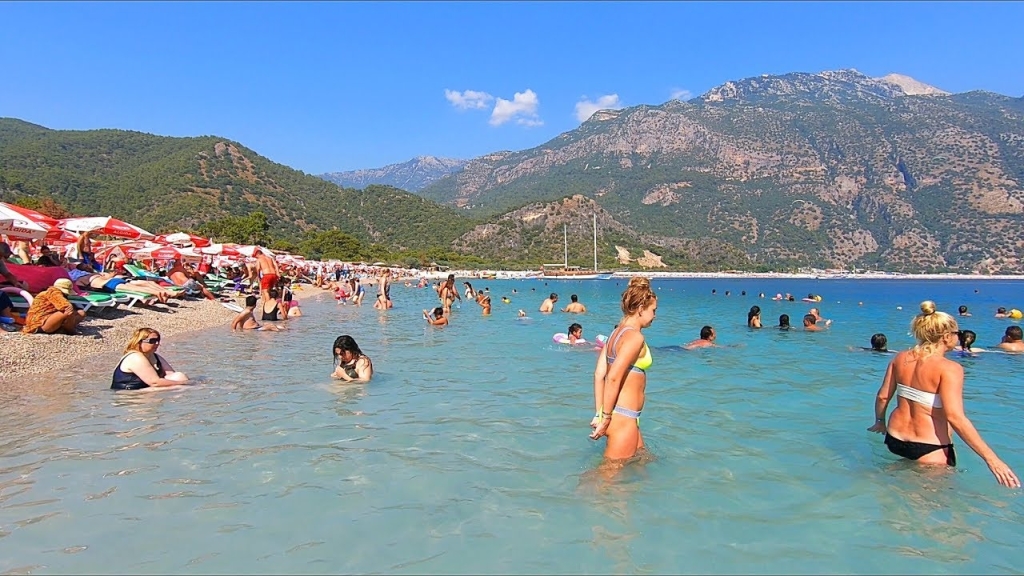 The city is home to the best of educational institutions, hospitals, markets, hotels and recreational places. Owing to the continuous downpour of foreigner and Turkish tourists throughout the year, the rental homes here are in great demand. Hence, people prefer to buy property for sale in Fethiye Turkey in the wake of getting exceptional returns on the rental homes. Not surprisingly, the real estate market in this city is progressing beyond bounds, and you can be a part of it as well.
Property in Fethiye
Depending on your budget suitability and preference, you can invest in a range of properties in Turkey. While this will help you to own a property, it will also pave your way to gain Turkish Citizenship if you are buying property worth 250,000 USD or more. Among the different types of properties you can buy in Fethiye may include holiday homes, luxury villas with private pools, moorings and gardens, small bedroom apartments with advanced amenities and so on. Furthermore, places like Calis Beach, Ovacik, Hisaronu, Faralya, Kayakoy Oludeniz, and Uzumlu mountain range are the best to purchase property for sale in Fethiye Turkey.
Hopefully, these reasons are enough to tempt you to invest in the blessed land of Fethiye and ensure lucrative gains in the coming times. To know more about buying your preferred apartment, villa, etc., you can always connect with Turkish Riviera Homes.