Invest in a Villa for sale in Turkey – Get Complete Peace of Mind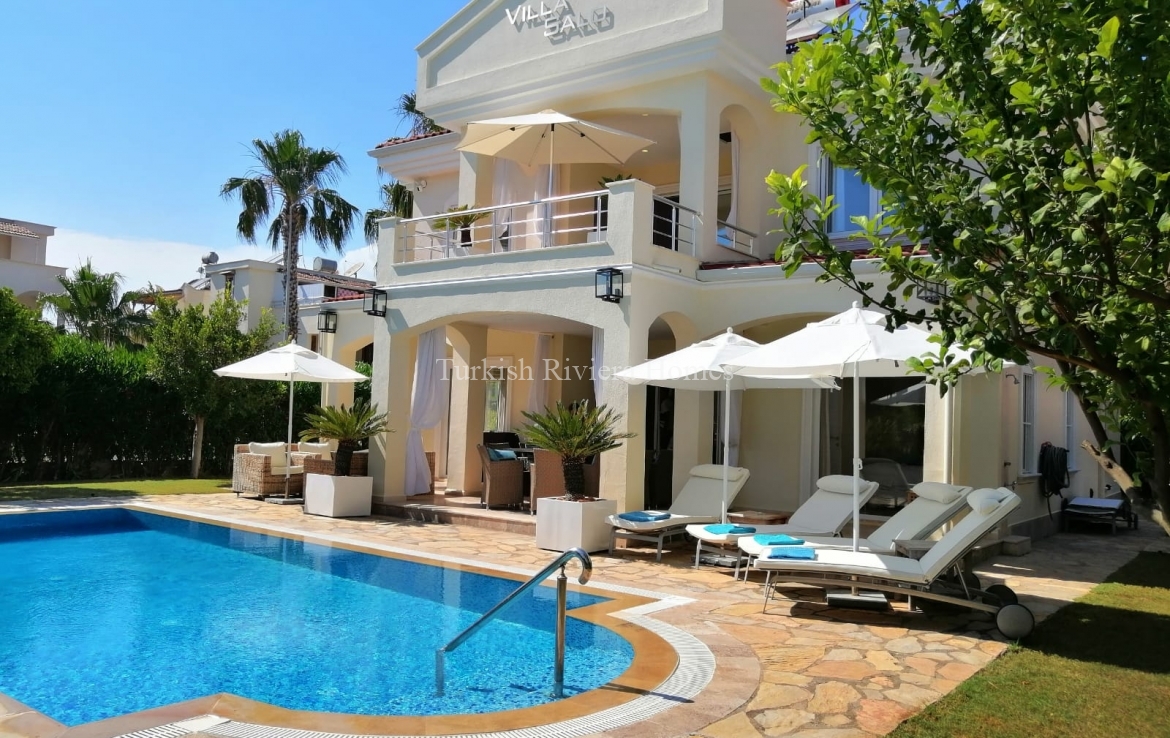 Investing in a second home abroad has been a popular trend for decades. Especially, it has been on a rapid rise in the recent years. Out of all choices available, Turkey has emerged as a sought-after destination considering all the exciting things it has to offer.
Regardless of whether you wish to gain citizenship of this country, want to buy a holiday home for vacations, or make investment for long term gains, buying a villa for sale in Turkey sure has many benefits. In the end, the peace of mind matters the most and this is where this country excels. Listed below are few of prominent reasons to purchase a villa in Turkey.
Cheaper than other countries
Potential buyers looking for overseas holiday homes, narrow down their choices to France, Spain, Portugal or Turkey. While each of these places is popular for their exquisite beauty, a villa for sale in Turkey stands as a clear winner for its bargain prices. The cost for even a seaside location is fairly inexpensive as compared to other countries and hence is an ideal choice for all, including those looking for a mid-term investment. Low prices have enabled buyers to purchase property without any bank credit or mortgages. Additionally, Turkey has one of the lowest property tax rate among these countries and therefore, purchasing a villa in Turkey would generate good return for investment.
Low cost of living
Regardless of which part of Turkey you choose to buy a home, you will find that most things are considerably cheaper than other countries. From everyday groceries to maintenance, council tax to gas and electricity, water to transport, the cost is just a fraction of what it otherwise would add up to in other European countries. So, not only is the villa for sale in Turkey rather economical but the cost of running it is also unbelievably affordable.
Laidback lifestyle
If the incredibly low price of property hasn't lured you yet, the laidback lifestyle sure will. If you have always thought of building your dream house near the sea, the coastal town of Mediterranean and Aegean would be fantastic choice. However, if living on the mountains has been your dream since long, you could consider places like the inland towns of Ovacik and Hisaronu and mountainous areas of Uzumlu in Fethiye or Kemer town in Antalya province where one would be able to swim and ski at the same time.
Pleasant climate
Turkey is famous for its pleasant climate throughout the year. In fact, you can expect beautiful sunshine for nearly 300 days in a year. While the country does receive rainfall like all other countries, it is not nearly as bad. Also, during winters, the temperature rarely ever drops below five degrees Celsius. This means you wouldn't have to worry about staying cooped up in the house during Christmas or having to dig your car out due to heavy snowfall. The pleasant climate is one of the major reasons why so many people are choosing to make Turkey their permanent residence.
All these reasons vouch for a comfortable lifestyle in Turkey, which is possible for people from inside or outside it. Furthermore, the decision to buy villa for sale in Turkey could add wings to your wish of gaining Turkish Citizenship if you are able to buy property worth USD 250,000 or more. So, act now and grab a villa for sale in Turkey for a spruced up life, ensuring complete peace of mind.