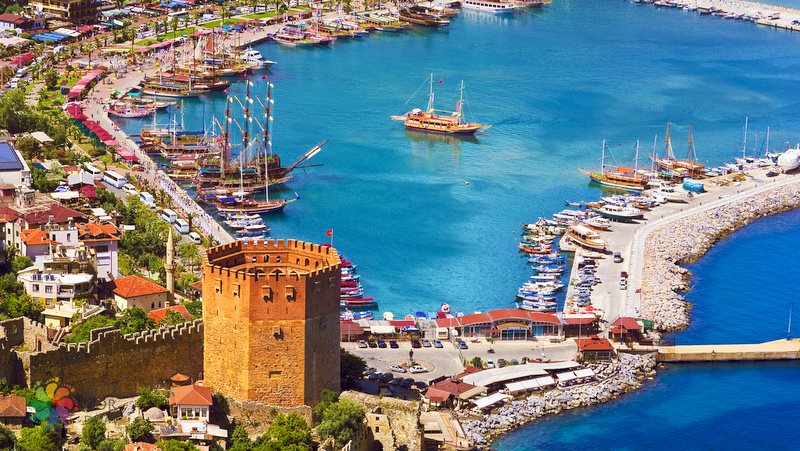 Turkey property is fast becoming one of the best investments in real estate with high rates of return for Turkey property that is located on the coast. In Antalya, the demand for Turkey property is high, with two and three bed apartments that are near to the beach proving solid investment options for investors looking to maximize on rental income with high per capita sell-on gains.
Turkey has sun, sea and sand in abundance which is why Turkey property in Istanbul; Side; Belek; Antalya; Kemer; Kalkan and Kas on the Mediterranean coast plus Fethiye; Hisaronu; Calis beach; Oludeniz; Uzumlu; Ovacik; Gocek; Dalaman and, on the Agean Coast, the Bodrum Peninsula; Akbuk, Kusadasi and Altinkum are such popular places to buy apartments and villas in Turkey.
Turkey Property: we can help you find and acquire investment properties; resale apartments and villas; custom built villas with sea views; off-plan luxury 1, 2 and 3 bed apartments by the sea; Turkey property for permanent or semi-permanent living; Turkey property for holiday use; Turkey property for retirement.
Our Turkey property specialist team can help you in every aspect of your Turkey property purchase including:
Turkey Property: Finding the right home or investment property for you based on your requirements.
Turkey property: Giving you the best local advice from amenities to maintenance fees.
Turkey Property: Ensuring all the legal necessities are in place such as title deed/Tapu (you would be surprised at how many property companies do not do this!) and assisting you in every step with your purchase to ensure a smooth and worry free process.
Turkey Property: Securing the best purchase price for you due to the economy-of-scale we enjoy with local builders/developers and the real estate community.
Turkey Property: Our local offices ensure you do not have to pay any third party agency commissions in Turkey.