These 8 Reasons Will Compel You to Visit Turkey More Often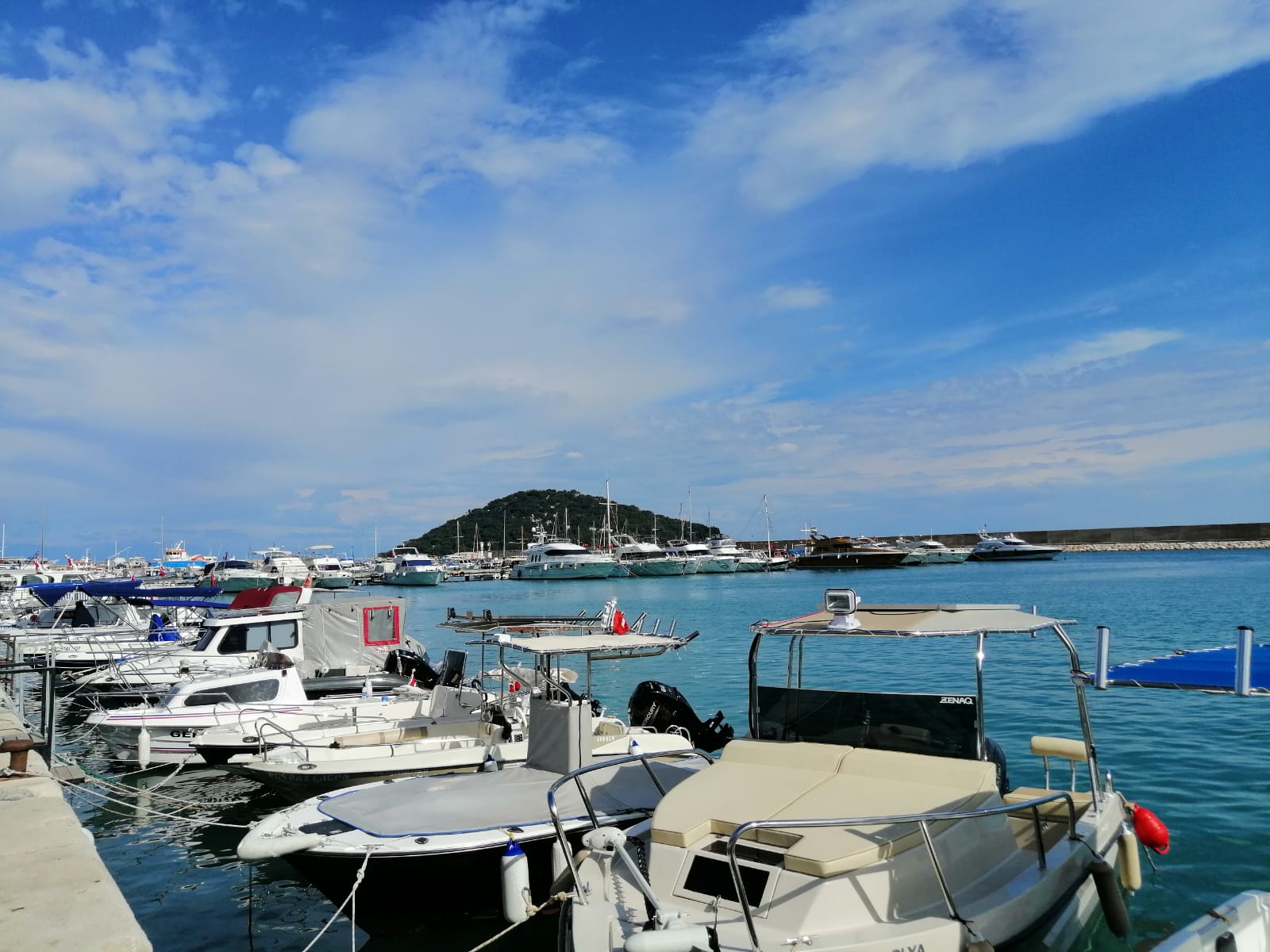 Turkey is the world's 37th largest country with a great heritage, culture and a long historical timeline. The country stands between two great continents Europe and Asia and acts as both a barrier between the two continents. The country boasts of its ancient monuments showcase scenery, rich culture, dazzling food, shopping centers and much more.
Among the things that travelers love to enjoy during their expedition to this country include its amazing destinations, mouth watering foods, spice bazaars and historical shopping centers. Owing to its rich diversity and attractive lifestyle, foreigners often prefer to seek Turkish citizenship to enjoy their life with a peace of mind. Here are a few major reasons to visit Turkey.
Istanbul
Istanbul is the melting pot of Turkey, and most travelers visit Turkey to see Istanbul, which is the beating heart of tourism, food, art and culture. Historical monuments like Hagia Sophia and shopping hotspots like the Grand Bazaar are major tourist attractions. Travelers often mistake Istanbul as the capital of Turkey, which is Ankara. It is a nice place to own property as well.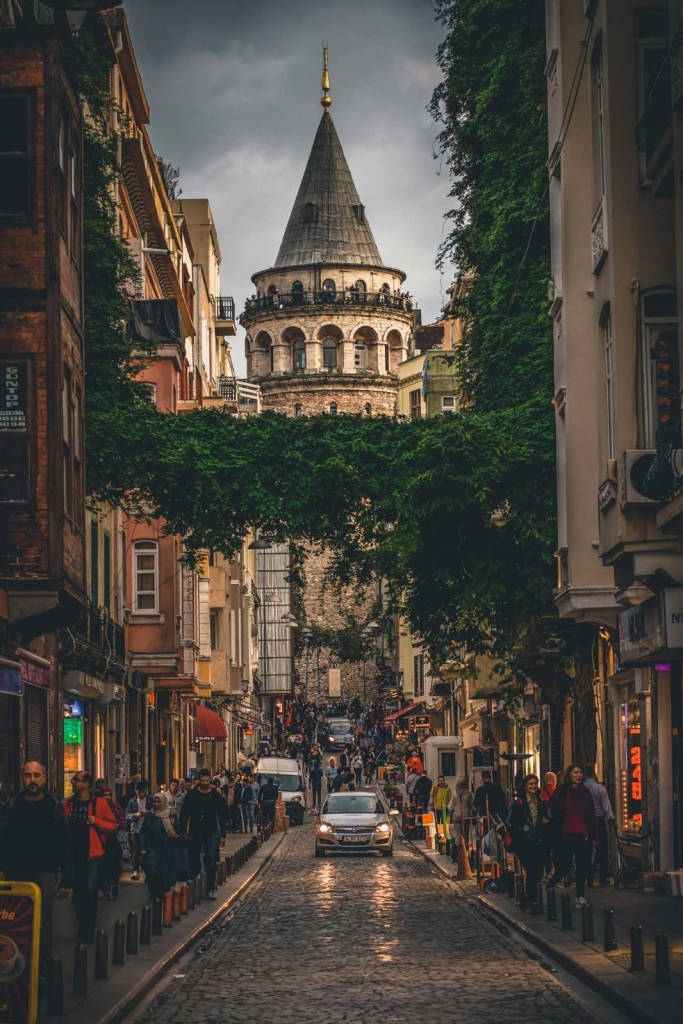 Hagia Sophia
One of the world's greatest structures and cultural gems, it was built as a church and later transformed to a mosque and a museum. This structure currently stands for a mosque, but tourists are free to enter and explore it.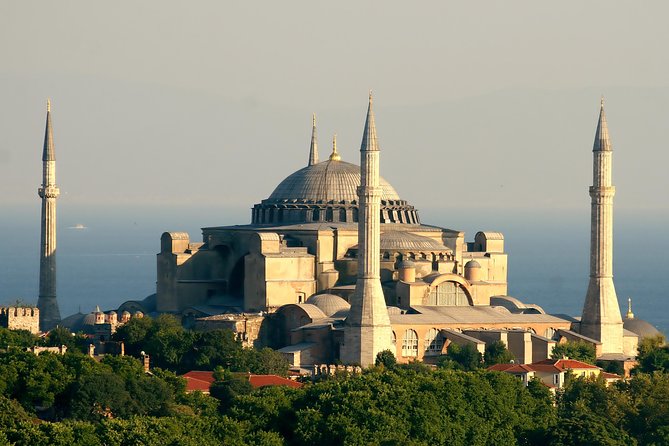 Cappadocia
Located in Central Anatolia, Cappadocia has become an iconic destination in Turkey due to many reasons. You will find yourself absorbed in a fairy tale as you visit this mesmeric dream land. There is much to do in this central Turkey region, like cave dwellings, Rose Valley hiking, Visiting Goreme open-air museum and so on. Besides all these, the most interesting thing that enthrals the tourists from all around the world to Cappadocia is the hot air balloon ride. Yes, the colourful balloons floating over the volcanic rock provides a picturesque view of the place. Flying 3,000 feet above one of the country's most magical places these hot gas balloons are a must try.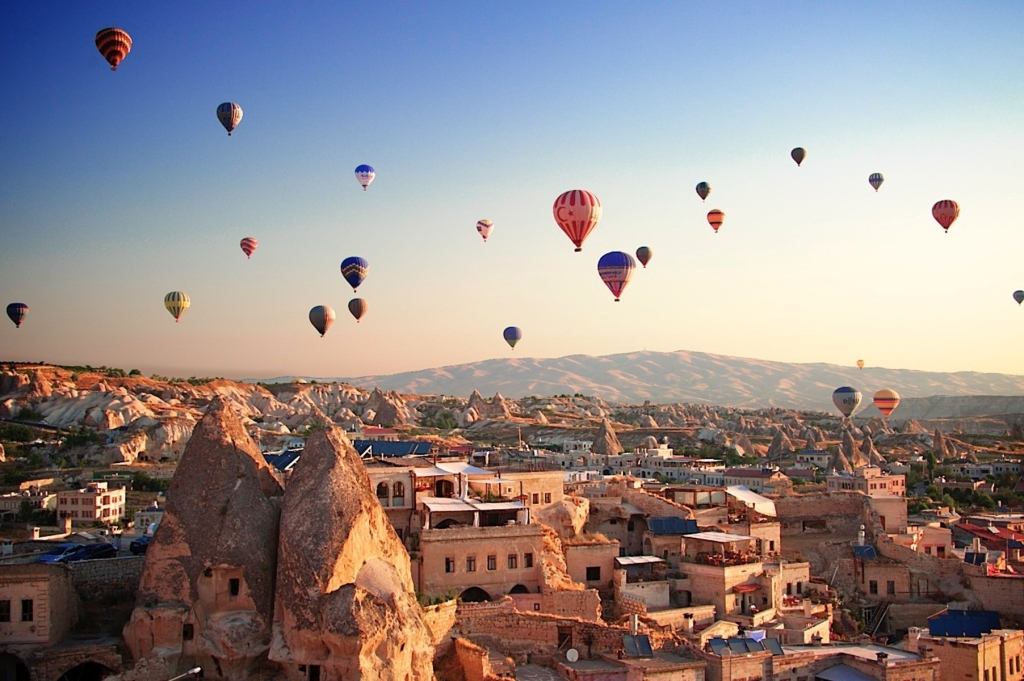 (image source-https://www.dailysabah.com/travel/2018/07/04/cappadocia-step-into-the-magical-land-of-beautiful-horses)
Aspendos Theatre
Hardly 25 miles drive to the east of the Modern Antalya city lies Aspendos, in the ancient Pamphylia region It hosts numerous ancient buildings with Agora, Basilica, Nymphaeum to name a few. Ahead of all these, the Aspendos theatre is a widely popular architectural marvel in this Southern Turkey area. It is perhaps among the rare ancient theatres across the globe to be preserved with excellence. If you have happened to visit Turkey, this place is a must watch.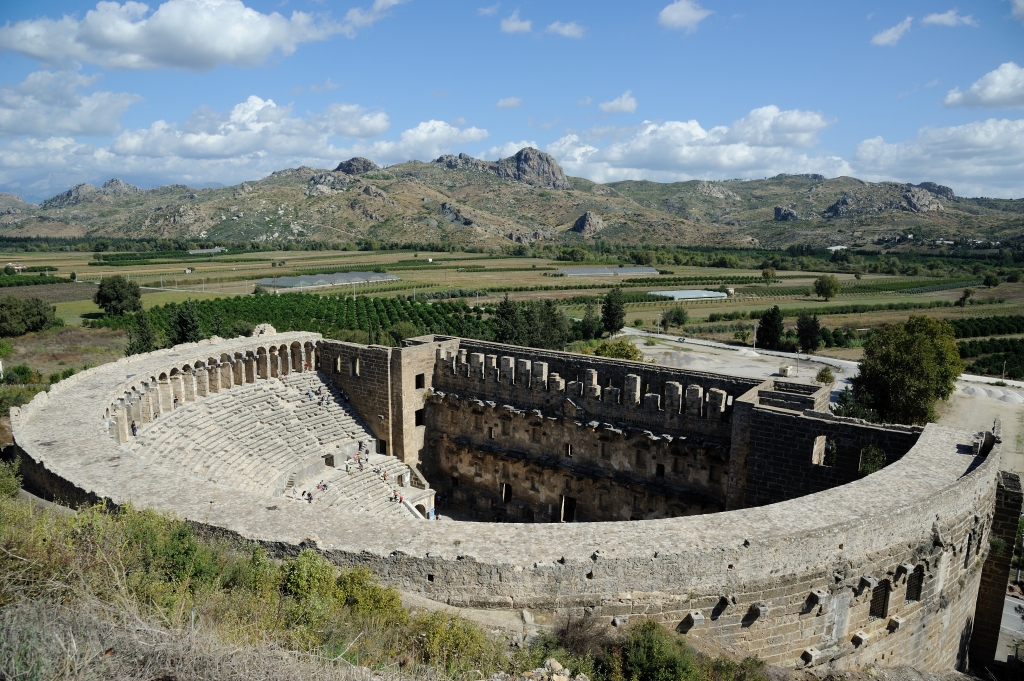 (image source – https://en.wikipedia.org/wiki/Aspendos)
Turkish Riviera
The area of southwest Turkey and an astounding part of the Aegean and Mediterranean costs, the Turkish Riviera is something you just cannot miss visiting. Pristine clear beaches, pleasant weather, luxury resorts, vivacious nightlife and a glorious history make this region one of the most popular regions of Turkey. The area engulfs Antalya and Mugla provinces. Major places to visit in this location include the castle of Alanya, Dalaman Coast, Lycian tombs of Fethiye, Demre Roman Theatre, beaches in Kemer, remains of Apollo temple close to Side, and much more.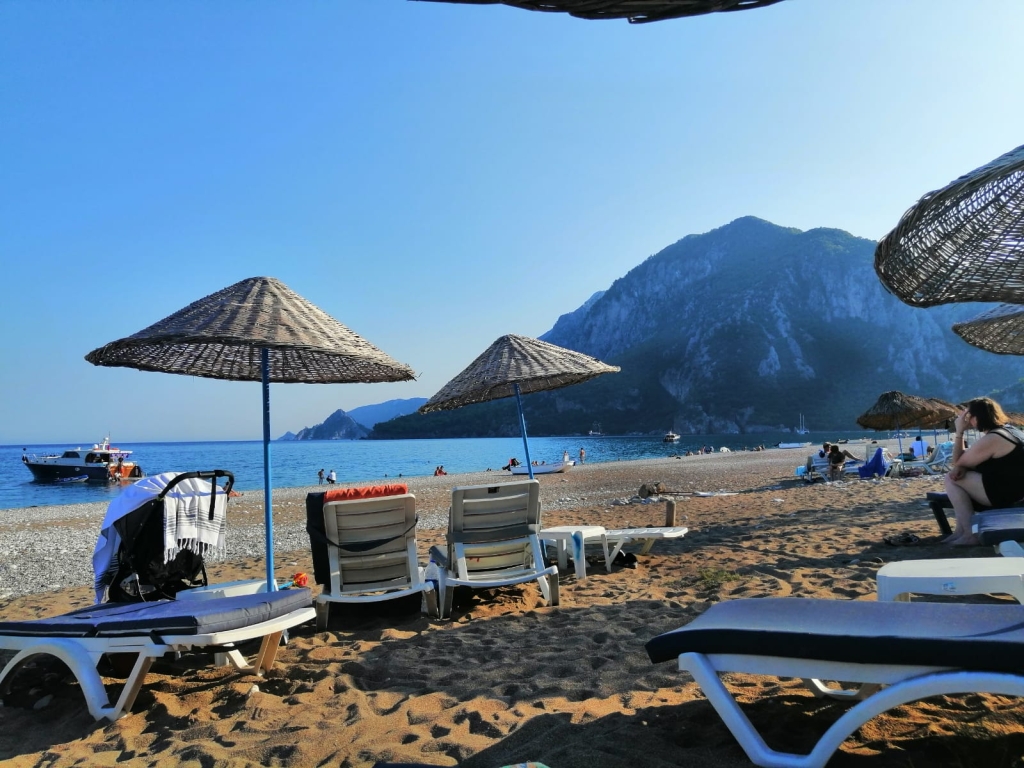 Pamukkale
The Turkish meaning of Pamukkale is cotton castle and you would definitely feel like being one of them while you visit this place located in the hills of Denizli Province. Just like other parts of Turkey, it also appears no less than a part of a fairy tale with velvet white rocks, cotton castle, and of course, the hot water springs. The flowing water in this town leaves behind carbonate minerals which get transformed into pools of white water, popular for their healing capabilities.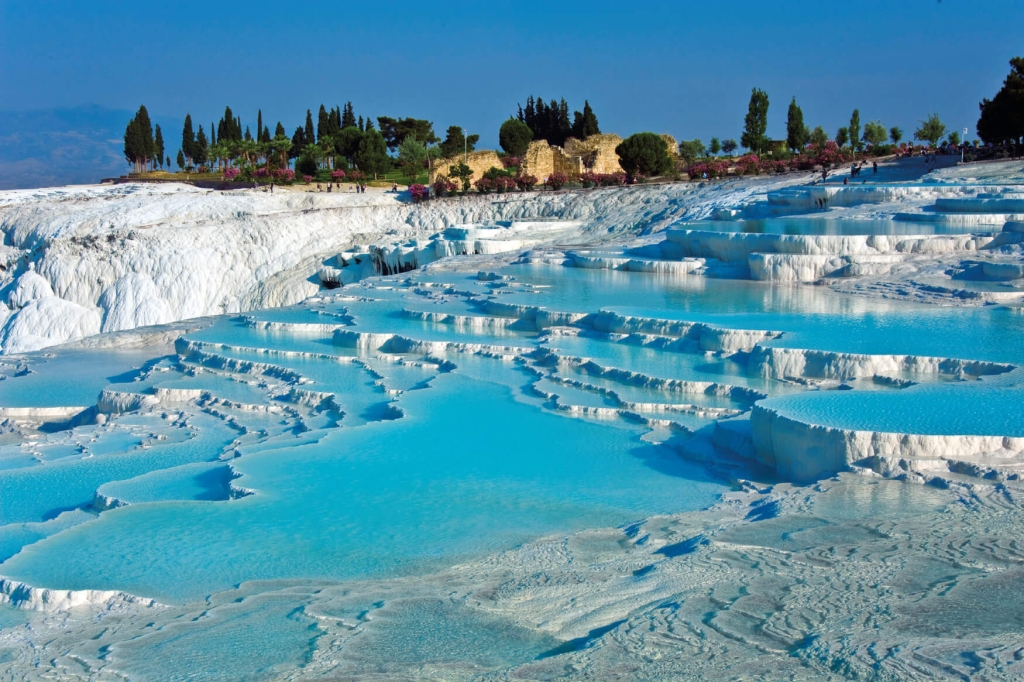 (image source – https://www.reddit.com/r/NatureIsFuckingLit/comments/doajz5/pamukkale_travertines_turkey/)
Beaches in Turkey
The land of Turkey is all engrossed with enticing and irresistible beaches. Crystal clear water, inviting sand, peaceful ambience around altogether will tempt you to live amidst these Turkish beaches forever. Some of the most enticing beaches that you would love visiting repeatedly include Kabak Beach in Fethiye, Mermerli Beach in Antalya, Cleopatra Beach in Alanya, Konyaalti beach in Antalya İztuzu Beach in Dalyan and many more.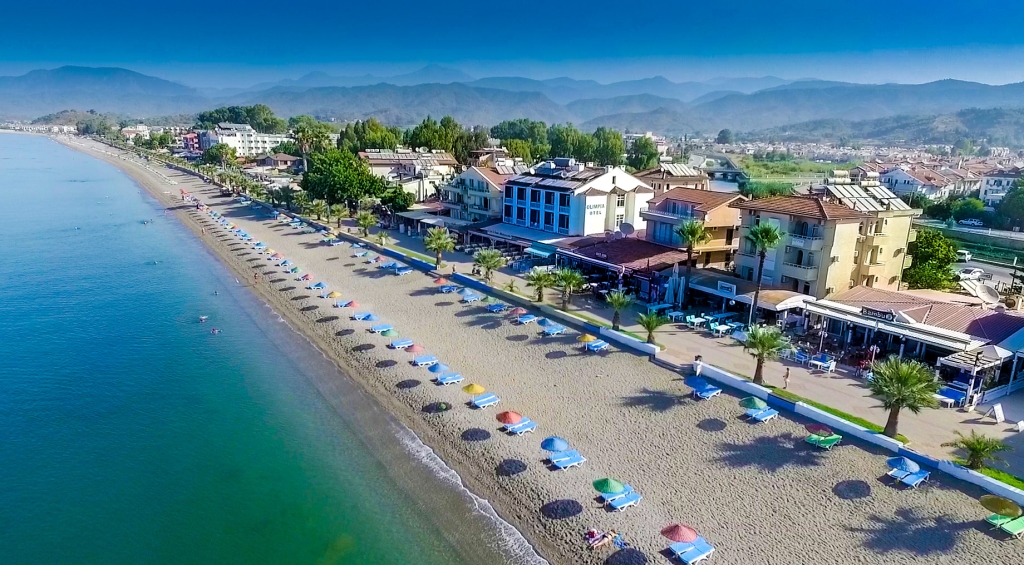 Golf Courses
Turkey is home to several exciting golf courses designed by world famous golf designers. From links to classic to heathland, you will find them all here, with the pick of Golf courses being hosted in Belek. Some famous ones in this city including Carya, Cornelia Faldo, Gloria, Sueno Piles, Titanic and more make Belek an ultimate golfing delight. Those outside Belek include Lykia Links in Denizyaka in Antalya among others.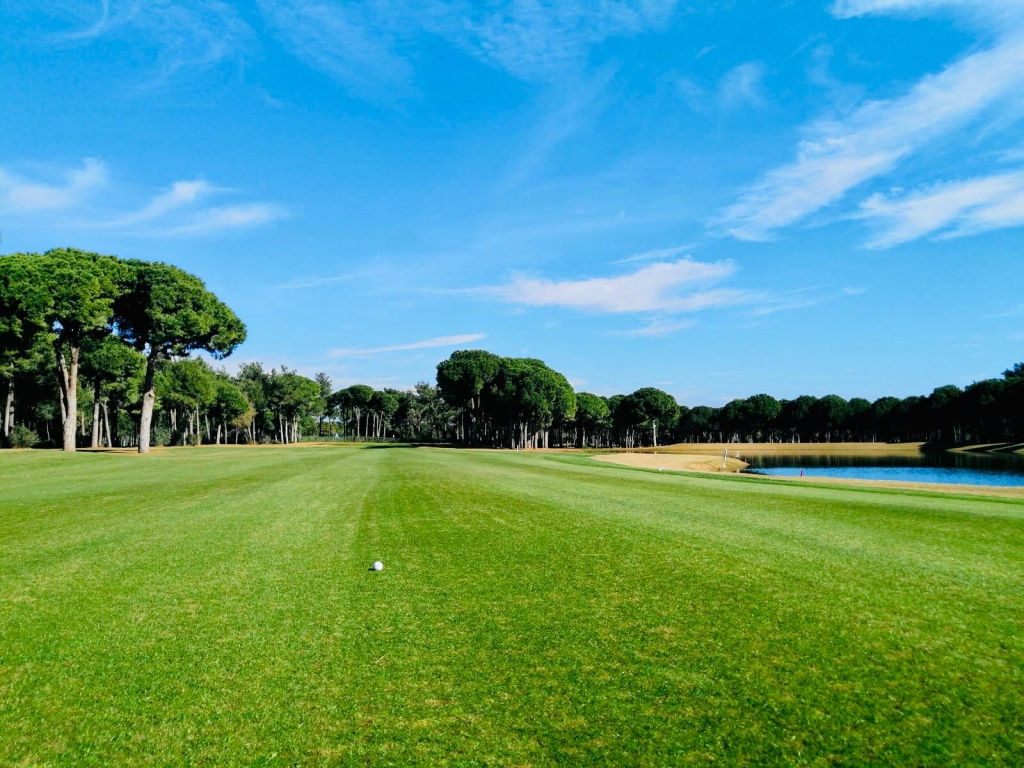 Wrapping up!
Turkey is a fascinating nation for the tourists with 'Istanbul' as its cultural and financial capital. Most tourists visit turkey that straddles Asia and Europe for its vibrant culture, savoury food and vast history. It has a glorious landscape from the sun soaked Mediterranean to the mighty mountains and arid steppe. So, the next time you plan an exotic trip, think of Turkey, the ultimate tourist destination. You can also buy a property in Turkey and apply for Turkish citizenship. To know how, feel free to contact us.