Imagine this- You are sitting in a park beside a lake and the gazing rays of sun falling on your face and birds are chirping on trees that rustle in the breeze. Here are your kids playing and laughing.
Later you catch a train to your place, a short journey that will bring you to a contrasting place, where you enjoy some delicacies at the world's famous restaurants, enjoy a show and have ample fun.
Soon this imagination is going to turn into a reality with the opening of Istanbul National Park on the site of Istanbul's Ataturk Airport. Touted as Turkey's biggest national park when finished, over 1 lakh saplings have already been planted in the national park a few months back. At the time of the planting ceremony, President, Nationalist Movement Party (MHP) leader along with nearly 1 million visitors were present.
İSTANBUL National Park, also known as Belgrad Forest, is a large and historic woodland area located on the European side of Istanbul, Turkey. It covers an area of 5,500 hectares and is one of the largest green spaces in the city.
Spread over a 5 million square meter venue, it will only be open for pedestrians and vehicles will not be allowed here.  As per the official, it will be the fifth largest national park worldwide and the first part of this park will open in 2023 for the public.
A green space in the majestic İSTANBUL
While İSTANBUL is known for its majestic vibes, it is not known for its green spaces. Still, there are a few verdant areas which have managed to keep their green charm intact where people can spend time away from hectic urban life.
İSTANBUL National Park is set to become a landmark, joining the league of New York's Central Park and London's Hyde Park. At the time of buying a house in Istanbul, people look for green spaces and therefore, the opening of this park will also boost the demand of property for sale in İSTANBUL near the park. It is estimated over 1 million people will visit the park every year.
Here are some of the reasons why İSTANBUL National Park is considered a landmark of İSTANBUL:
Historical Significance: The Belgrad Forest has a long and rich history dating back to the Byzantine and Ottoman periods. It was used as a hunting ground for the Ottoman sultans and was later turned into a public park in the early 20th century.
Natural Beauty: The park is home to a diverse range of flora and fauna, including oak, pine, and beech trees, as well as many species of birds, mammals, and insects. The park also has several walking trails, picnic areas, and small lakes that make it a popular destination for nature lovers.
Recreational Activities: The park offers a variety o recreational activities, such as hiking, cycling, and horse riding, and has several sports facilities, including tennis courfts and soccer fields. It is also a popular spot for camping and barbecuing.
Accessibility: The park is located just outside of the city center and is easily accessible by public transportation, making it a convenient getaway for Istanbul's residents.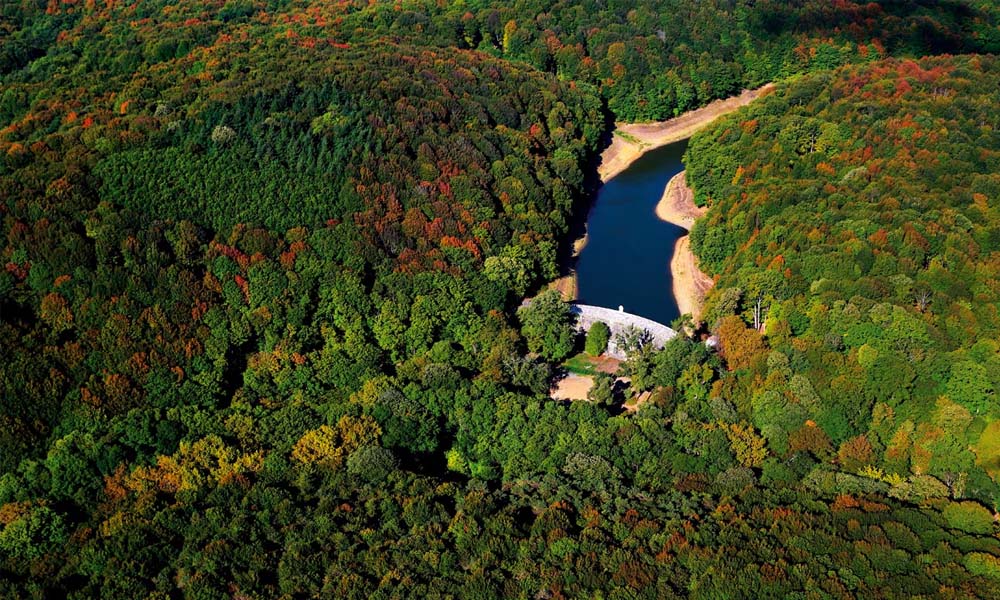 What will you see at the İSTANBUL National Park?
With such a vast area, the park will have abundant scenic beauties that will surely catch the attention of visitors.
Based on other planned projects, we can say that İSTANBUL National Park will include the following:
Lakes and other water bodies
Walking tracks
Attraction points like London Eye
Local flora, including Turkish's unique plants
A place for concerts, exhibitions, etc.
Sports and leisure facilities
Here a sports hall and an activity centre will be constructed with a capacity of 2000 and 28,000 people respectively. Also, the children's park will be built on nearly 10,000 square meters of land which will have seven different themes. There will be a technology centre which will train people in robotics.
The Bottom Line
The strategic location of İSTANBUL has attracted the world and this national park is only going to add to the number of people interested in buying a house or property for sale in Turkey.